16 Friends came to the "borgo" of the arts to sing, and to enjoy together
In August 2021, Accademia Amsterdam compiled a week full of activities in Deruta, Umbria (Italy)
Tutor Antonio Magarelli coached the singers with Italian vocal music, as it was on their wish-list
In 2019, 16 Dutch friends asked us if we could organise an inspiring week full of singing, excursions and good food in Italy. Of course we were pleased to make their dream come true!
You can read here what an inspiring week in Deruta can look like, but the variations are plenty! Just ask us for possibilities.
At the day of arrival, we organised a shuttle bus to bring some of the the guests from the airport of Assisi-Perugia to Deruta, a 15 minute trip. At arrival, other friends who came by car of train where already waiting in this medieval town of majolica ceramics. Members of Accademia Amsterdam and local hosts were receiving them in bed and breakfasts in the historical centre. After a traditional "aperitivo", the friends had a wonderful dinner on the terrace of a local restaurant on the main square. Here, they were treated to a concert with joyful Italian music.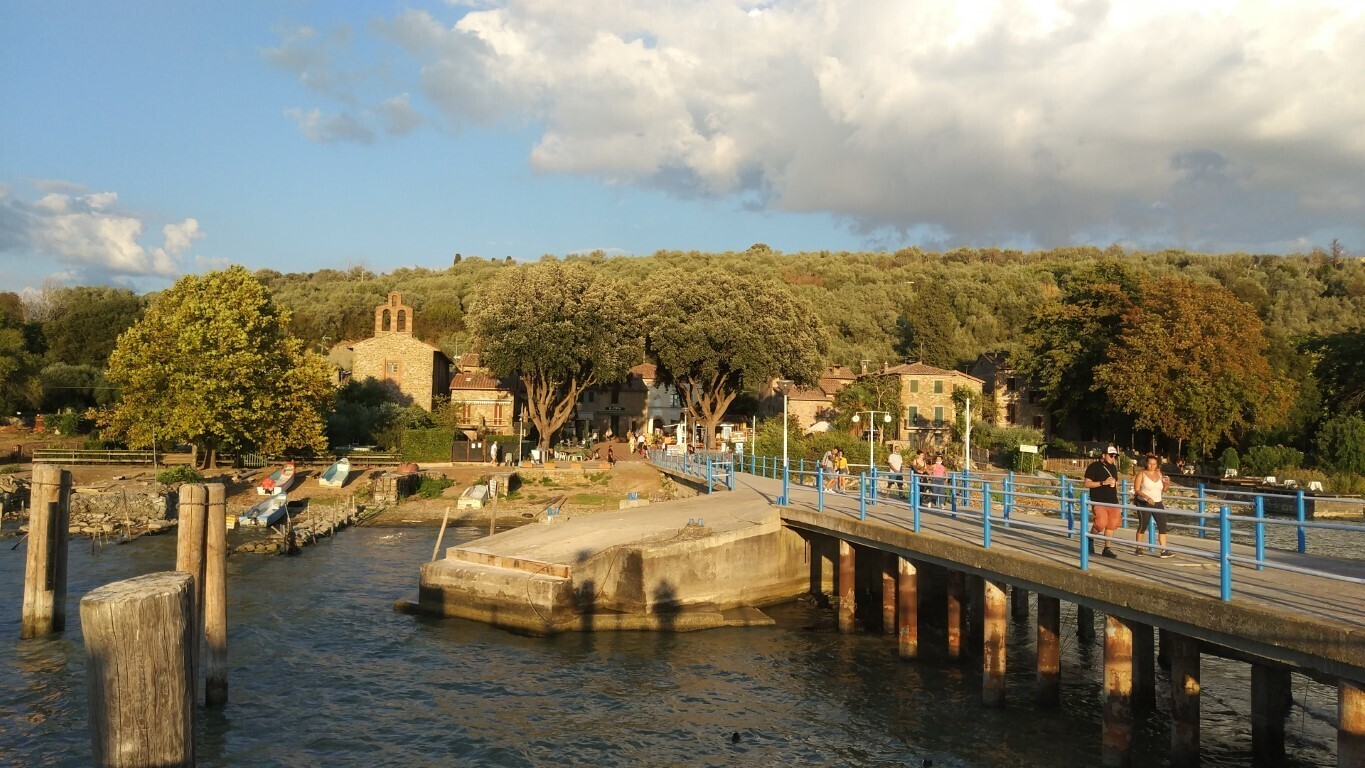 Every morning, an Italian breakfast was awaiting the friends on the terrace of the local caffè. Having had their perfect Italian coffee, the singers joined rehearsals in a beautiful small church, led by the professional conductor and coach Antonio Magarelli. After just a few days the results were audible, and the participants surpassed themselves in their level.
We organised unique excursions by touring car to the historic city of Perugia and to lake Trasimeno, under guidance of a professional tour leader. In a fine chapel on an enchanting island, the singers got their life chance to sing some of their repertoire. Others got the opportunity to swim or enjoy a delicious "gelato". At dinner, in a "secret" restaurant with a wonderful view over the lake, the friends enjoyed local and fresh fish.
For who wished, a local "mama" gave cooking workshops pasta making and Italian deserts. For the more sporty, we organised a tour on e-bikes to discover the region. Many of the friends joined a walking tour after dawn into the hills and fields around Deruta. They they were treated to a small poetry reading by Onno Verschoor, artistic director of Accademia Amsterdam.
The presence of the singers did not go unnoticed by the locals: the mayor of Deruta received them in the monumental town hall and they got an excursion to local ceramics workshops. The friends invited by local citizens to join a neighbourhood party and to exchange songs with a spontaneous composed choir of locals. Onno and Antonio performed on flute and harpsichord some Italian ancient and modern music, much to the surprise of the party-goers.
The week concluded with a casual presentation in the cloister of the ceramics museum of Deruta, were the mayor was present as well. After this unforgettable moment, the final party dinner was awaiting on the terrace of the local restaurant.
The next morning the friends got a farewell in style. Now, they can remember a week full of cultural and joyful Italian moments!